Source: AMA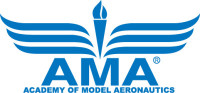 Dear Members,
As you might be aware, in a press conference on Monday October 19, 2015, the U.S. Department of Transportation (DOT) announced its intent to require registration for certain small unmanned aircraft systems (sUAS).
Led by Transportation Secretary Anthony Foxx and FAA Administrator Michael Huerta, a concept was laid out calling for the creation of a task force to develop a plan to implement the registration process.
AMA was represented at the press conference by Government and Regulatory Affairs Representative Rich Hanson who offered comments on behalf of our organization. Representatives from the Association for Unmanned Vehicles Systems International (AUVSI) and the Air Line Pilots Association also provided input. A video of the press conference can be found here.
AMA has also been invited to participate in the task force which has been charged with completing its work by mid-November 2015.
The DOT is looking at the full spectrum of sUAS that would be subject to registration, and AMA agrees that registration may be appropriate at some level; however, before the process can be established, AMA believes that a threshold must be identified that will determine which platforms, what aircraft with what capabilities, will require registration and which will not.
AMA believes that traditional model aircraft, as well as the "toy-type" drones with minimal capability would fall below the threshold and not be subject to the registration process.
In a prepared statement released yesterday, AMA was clear in its position that any required registration process "should not become a prohibitive burden for recreational users who fly for fun and educational purposes and who have operated harmoniously within our communities for decades."
AMA does not and will not support any proposal that calls for the registration of any sUAS that fall below an established threshold and is resolute in its position that all forms of traditional model aircraft must remain exempt from the registration process.